Unsere Vorteile:hohe Qualität+günstiger Preis+schnelle Lieferung.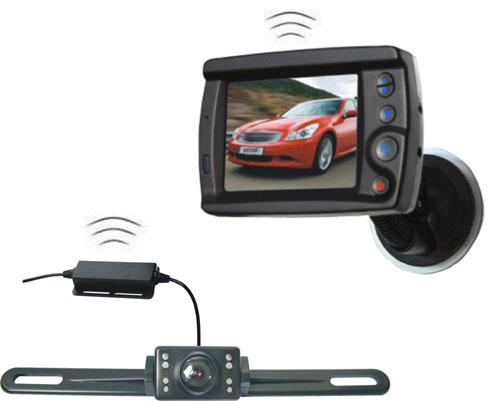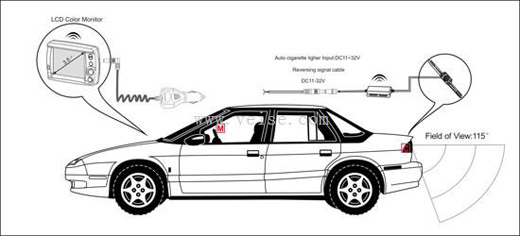 PRODUCT SPECIFICATION2.4GHz Wireless Transmission Backup Camera
Image Type: 1/3 Color CMOS
Wireless Transmission Power Box Built in 2.4GHz Transmitter and Omni-directional Antenna
Transmission Power? 10mW/CE; 2mW/FCC
Estimate of 100 meter wireless send distance without block
Horizontal Resolution:330TV Lines
Effective pixel:NTSC:510(H)X496(V);PAL:628(H)X586(V)
Usable illumination:0Lux(Built-in 6pcs IR LED)
Water resistance:IP65, Waterproof for outdoor use
Wide angle : 150 degree
Wireless Transmitter box Power supply:DC12~24V/350mA
3.5" Digital Screen Wireless Receiving TFT LCD Monitor (Model:SP-356)
Built-in 4 CH(2.414/2.432/2.450/2.468)GHz wireless receiver
Receiving Sensitivity? ?-80dBm
Color system: PAL/NTSC
Display Resolution: 320RGB(H) X 240(V) dot
Wide view angle(CR>10):(up/ down): 45/65 (left/right): 65/65
Brightness (cd/m2): 300
Back-light?Single LED
Contrast ratio: 500:1
Operating temperature: -20? to +50?
Storage temperature: -30? to +80?
Power consumption:DC11~32V
External dimension:L*W*T(80X80X21.5)mm
Weight Approx: 179g
Product Accessories
Auto Cigarette Lighter, Remote Control, User's Guide